Reed Mechanical is a trusted Ojai Valley HVAC contractor offering repair, installation and maintenance services. Call us at (805) 768-6824 or use the form below and we will contact you as soon as possible during normal business hours. Thank you!
Santa Barbara HVAC Contractor
Reed Mechanical Systems leads the way in highly efficient and reliable Santa Barbara air conditioning, heating and indoor air quality solutions.
Reed Mechanical technicians are known for having a thoroughness and attention to detail that is unmatched. The care and skill sets we bring to each job means our customers receive the highest quality solutions that meet their specific needs. For amazing heating and
air conditioning service
, call us at (805) 768-6824.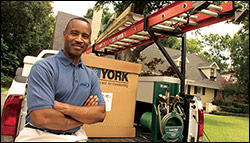 Santa Barbara Air Conditioning and Heating
Excellent customer service and technical excellence are the things Reed Mechanical is known for. We don't just sell you a product, but conversely we sell you a solution that meets and exceeds your criteria. Then we are here to support and maintain that solution for as long as you want us around! For stellar products and after the sale service, you've found the right Santa Barbara HVAC contractor.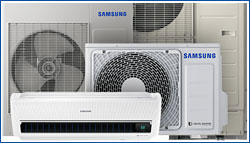 Samsung Ductless
Reed Mechanical focuses on Samsung products because their air conditioning compressors lead the industry in reliability and efficiency. For example, the high-end Samsung ductless air conditioner hits all of the way up to 26 SEER! Compare that to any other manufacturer and you'll see what we mean. Additionally, innovative solutions like ductless systems allow us to provide air conditioning for older homes that don't have ducting installed. Read more at
Samsung Ductless Systems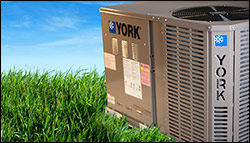 Heating & Air Conditioning Repair
Nobody has time for their heating and air conditioning system to act up. Plus, most home budgets do not have an "HVAC repair" category. We understand this. Reed Mechanical not only responds quickly, but we treat your situation as if it were our own. We only fix what is needed, and give you the different options you have so you can make a decision based on current & long term needs. Our experience also allows us to service any make and model of equipment.
Air Conditioning Repair
HVAC Installation
The best equipment in the world will still not deliver the performance, longevity and efficiency it is capable of if the design and installation is not done correctly. We are a Santa Barbara HVAC installation company who does the job right. We have the industry training and in-depth experience to make the right decisions on equipment sizing and installation type.
HVAC Maintenance
Next to a proper installation is seasonal maintenance. Whether your system is new, or old, you need seasonal maintenance to help it run efficiently anre reliably. Neglect will lead to higher utility bills, and eventually the need for premature HVAC repair.
We are glad you found Reed Mechanical online! Reed Mechanical is a leading
Santa Barbara HVAC contractor
also serving Ventura and the greater Ojai Valley area. For the finest heating, cooling and indoor air quality service from a loca
AC company
call us today at (805) 768-6824.