Santa Barbara AC Company
We have some nice cool weather coming in from the Pacific to keep us cool, but the California summer sun still shines through that cool air, and we have some hot summer days. A home cooling solution is a must to stay comfortable during the summer time heat, and Reed Mechanical Systems Inc. is a trusted Santa Barbara AC company who is here to help you with anything related to air conditioning for your home or office.

We have been in the business of keeping Californians comfortable for over 30 years! Our extensive experience, training and a super high level of customer service leaves our customers very happy that they trusted Reed Mechanical for their indoor comfort requirements.
We Don't Stop At Quality Equipment
Any seasoned HVAC professional will tell you that it's about more than the quality of air conditioner, heat pump, furnace or other related components. The industry's most efficient air conditioner will not perform correctly if the sizing, design and installation of the system isn't don't correctly. Not only does Reed Mechanical use equipment from leading manufacturers, but we know the fine detail that make the difference between a good and poor AC installation. We do the job right, and make sure your money is invested in a system that will deliver the reliable performance you expect from the best!
Santa Barbara AC Repair
As stated above, we've been keeping local area residents cool for over 30 years. This wealth of experience allows us to properly repair and service any make and model of equipment. Whether you have a Lennox air conditioner or Bryant heat pump or a Fujitsu ductless system — if you need AC repair or heat pump repair, we are the air conditioning contractor to call for the finest service in town!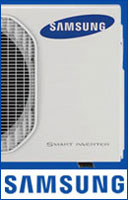 Ductless Air Conditioning
Do you have an office, home or other space that is heated and cooled by only a window or floor unit? Many people have areas without access to typical ducting. The noise and energy drain of window and floor units makes staying comfortable a real chore. We've got great news for you: A ductless system can have even higher efficiency ratings than normal full sized air conditioners, and offer quiet comfort for those hard to cool areas.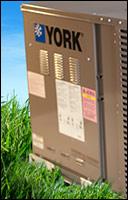 AC Maintenance Company
If you have a shiny new system, or one that has quite a few years on it, there is one thing in common for both: they need maintenance to stay running efficiently. If you don't do anything to your heating and cooling system, will it continue to run each season? Most likely. Just like your car will continue to run even without an oil change. But eventually gas mileage suffers, and mechanical failure can result. Let Reed Mechanical keep your system tuned, and running efficiently with
scheduled maintenance
!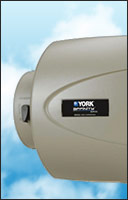 Refresh Your Air
Sometimes and overused term by cleaning products and networking marketing groups, indoor air quality is actually something to think about as a homeowner. When your windows stay shut, your home becomes a container, trapping in VOCs, bacteria, molds and other airborne pollutants. These can affect the health of your family as they are recycled into each room of your home. We offer products that not only filter, but refresh and protect your indoor air.
Thank you for taking a few moments to visit our website! We appreciate the opportunity to provide local residents with efficient heating and cooling solutions. As a trusted
Santa Barbara AC company
, we're ready to do the same for you! Comfort is just a call away...