Santa Barbara Air Conditioning Service
Our lovely city has great weather, but travel inland from the water and things begin to get pretty hot, very fast! Reed Mechanical is a local Santa Barbara air conditioning contractor known for our great customer service, and in-depth technical expertise. Trust us - not all AC contractors are created equal. We are very proud of the solutions and services we provide our California customers. Each need is unique, and we excel at providing the ideal cooling solution for your home, budget and efficiency goals.

For existing systems, we offer repair and maintenance on any make and model of equipment. Reed Mechanical is a NATE certified contractor. The accreditations verify our commitment to exceptional technical knowledge which ends up saving you money!

For Santa Barbara air conditioning, heating and indoor air quality solutions that will bring you the quiet, efficient indoor comfort you've always wanted, look no further than Reed Mechanical!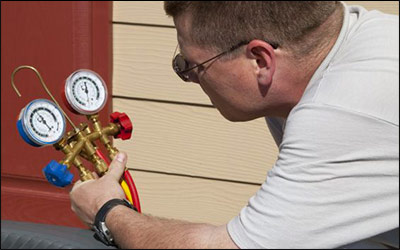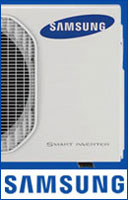 Ductless Air Conditioners
Normal residential systems that we install and maintain are called split systems as there is an air conditioner (or heat pump) outside, and other related equipment inside the home. Ductless cooling systems are called mini-splits because they still follow this model but allow you to use them independent of ductwork. This is ideal for additions, offices and other situations where heating and cooling is needed, but traditional ductwork is not available.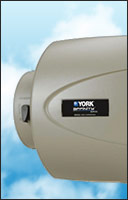 Indoor Air Quality
A significant part of the responsibility of any AC contractor is indoor air quality. Homes and building are becoming increasingly efficient with design and construction. This helps energy conservation, but also increases indoor pollution significantly. Indoor air quality products work together to refresh, filter and purify your indoor air. We can help you drastically increase the health of your home!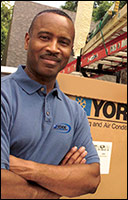 Air Conditioning Installation
Walk away with anything today, and we hope it is this: your design, equipment sizing and actual install are crucial to realizing efficient and reliable cooling. Trust us, we hear the stories of homeowners who trust an inexperienced contractor to do a job - it can costs thousands of dollars to fix. Reed Mechanical is a NATE certified contractor, and you can trust us from design to installation. We do the job right, and you can relax knowing your money has been invested wisely.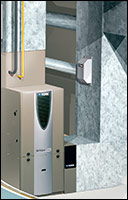 Heating Service
Maybe in San Diego you can get away without using the heater all that much, but up here an efficient furnace or heat pump is something you need to have for your home. From gas furnaces with high AFUE and quiet variable speed fans, to electric heat pumps with high SEER and HSPF ratings, when it comes to heating needs, Reed does not disappoint! We also repair and provide maintenance for any make and model of heating equipment, and install traditional split or mini-split heaters as well.
We are really glad you found us online, and we appreciate your interest in
Santa Barbara air conditioning service
from Reed Mechanical Systems Inc. Call us today for service that you can trust to be industry best in quality!ta Barbara, but the greater Ojai Valley area. For the finest in cooling services, call us today at (805) 768-6824.