Santa Barbara AC Maintenance
Unless your home is situated right on the beach, an air conditioning system running efficiently is a priority for most homeowners. Reed Mechanical is here to help with quality Santa Barbara AC maintenance service. We offer AC repair and installation services (discussed elsewhere on the site), but a primary key to avoiding the need of repair, or a new system for that matter, is to have seasonal AC maintenance performed on your existing equipment.

We have over 29 years of experience in the cooling business. This benefits our customers as it enables us to work on any make and model of equipment. When a Reed Mechanical technician arrives at your home to do AC maintenance, you can rest assured that it is the best in the business.

If you're looking for a Santa Barbara AC maintenance company, you've found the right contractor. Call us today at (805) 768-6824.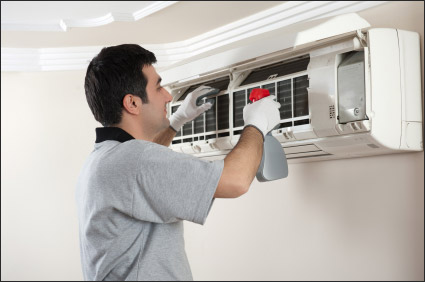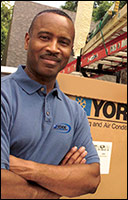 Santa Barbara AC Installation
If you need to install a new air conditioning system, this is one of the most crucial decisions you'll ever make about your home. The design and AC installation choices made will affect the life of your system, your comfort and the amount of your utility bills for many years. Far too often, a homeowner selects an inexperienced contractor to do the job, and it can end up costing thousands of dollars to fix.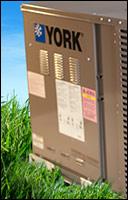 Air Conditioner Repair
The need for AC repair is never fun. It means unexpected time and money spent on something you just hoped would be there for the next few years. We understand this as we're homeowners too. We offer exceptional Santa Barbara AC repair service, and are experts at working on any make and model of equipment. We accurately diagnose the cause of a problem, thus protecting your valuable time and money.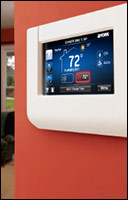 HVAC Estimate
Don't stress over the multitude of options available for modern residential heating and air conditioning. We know it can be overwhelming, and we're here to shed light on the terms and concepts you need to know. With Reed Mechanical, you'll receive solid advice based on your specifics needs including building structure, budgetary requirements and efficiency goals. Call us today for an estimate on better indoor comfort control!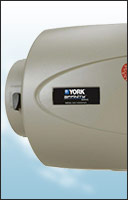 Indoor Air Quality
Modern homes are built to be very efficient. Even older buildings aren't bad at sealing out the elements. However this in turn seals in VOCs, allergens, mold, bacteria and other airborne toxins that can negatively impact the health of your family. The good news is that we offer indoor air quality products such as a ventilator, air cleaner, UV lamp and whole house humidifier that can radically change the health of your home!
Thank you for taking a look at our website, and for showing interest in our Santa Barbara AC maintenance, repair or installation services from Reed Mechanical! Call us today with any questions regarding enhancing the level of your indoor comfort control, and find out what real service is all about!