Santa Barbara Air Conditioning Repair
Unless your home is right on the beach, a need for air conditioning repair can be an emergency! Many things can be the culprit, ranging from a frozen indoor coil to a problem with the fan in the outdoor unit. There are a lot of working parts to a cooling system, and any one of them can bring your cool air to a hault. This is where Reed Mechanical is available for fast response to your AC repair needs!

We are a leading Santa Barbara air conditioning repair contractor who has the extensive experience and training needed to handle any equipment problem you may experience. Our technicians know how to properly diagnose a cooling problem, and perform the needed AC repair quickly to protect your time and your money.

When you put your faith in Reed Mechanical Systems, Inc. you are making a wise investment, and you'll reap the rewards of not only our technical knowledge, but amazing customer service! Call us today at (805) 768-6824.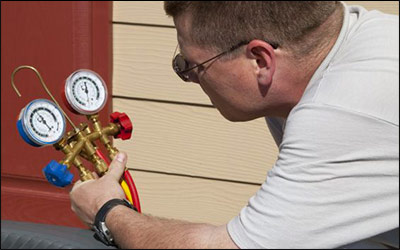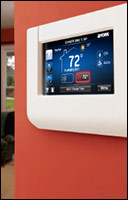 Request An In-Home Estimate
Modern air conditioners and related equipment can be a bit complicated, and cause confusion for most homeowners. Reed Mechanical can come to your home, and after listening to your needs, recommend custom AC solutions that will meet your needs on time and within budget. You will benefit from our extensive industry experience, and we will help you make a wise investment with your hard earned money!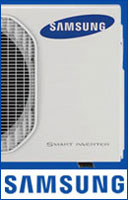 Ductless Cooling
A ductless air conditioning system from Samsung is a perfect way to provide efficient cooling to homes and/or additions that do not have ductwork installed for a central cooling system. Samsung ductless air conditioners have efficiency ratings all of the way up to 26 SEER which beats 99% of the traditional split system units being manufactured at this time.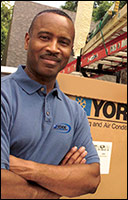 Santa Barbara A/C Installation
If you really want to avoid unneeded air conditioning repair, then securing a quality air conditioner installation is the first step. Many homeowners have suffered the fate of selecting a local A/C contractor who doesn't have the experience needed to perform an install correctly. The result? It can cost thousands of dollars to fix a bad A/C installation. Avoid becoming a statistic, and trust the experience of Reed Mechanical Systems!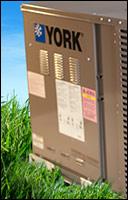 A/C Maintenance Service
Seasonal A/C maintenance is the next step in avoiding the need for air conditioner repair. Your cooling system is like your car - maintenance is needed to keep it running efficiently and reliably. What happens to your car if you skip oil changes? Fuel consumption increases, and eventually you're stranded on the side of the road. Let Reed Mechanical provide you with low cost protection against high utility bills and premature system failures.
Thanks for visiting www.reedmechsys.com! We are a leading
Santa Barbara AC repair company
who serves not only Santa Barbara, but the greater Ojai Valley area. For the finest in cooling services, call us today at (805) 768-6824.