Santa Barbara A/C Company
Compared to the rest of the nation, we have really nice weather. However, even though we don't hit the 120°+ of Death Valley, or the hot and humid weather of Florida, our summer days are still pretty warm. Especially if your home is far from the beach!

Reed Mechanical Systems Inc. is a Santa Barbara A/C company who offers service for any make and model of air conditioner, heat pump or ductless cooling system. From routine maintenance, to complicated repairs to new installations — we're the Santa Barbara A/C contractor to call for the finest service in the area!

But wait - we can say anything on our website right? Yes, so let us share a couple other points that prove our dedication to technical excellence and customer service: We are a NATE certified contractor. NATE is the leading 3rd party organization that independently tests contractors. It is a seal of a approval from the industry to homeowners considering a Santa Barbara A/C company they haven't used before.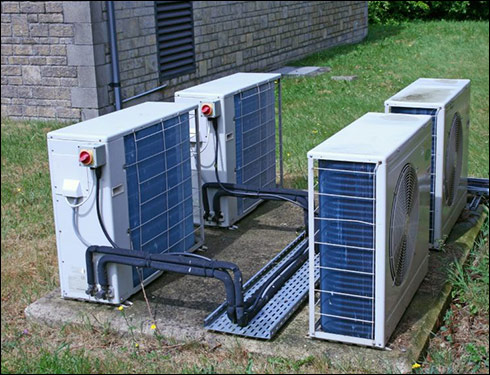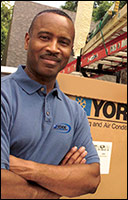 Air Conditioner Installation
If you talk to any heating and air conditioning professional who knows what they are doing, they will all stress the importance of proper design and installation of your system. Homeowners who trust a handy man who moonlights as an HVAC contractor will often end up spending a lot of extra money fixing the installation. We encourage to trust our years of experience and industry expertise! Don't trust the comfort of your home to anything less than the best.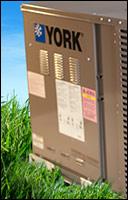 Seasonal Tune-ups
Your HVAC system needs routine, seasonal maintenance to protect against equipment malfunction, and reduced efficiency. Manufacturers recommend maintenance to keep their equipment running as designed, and we offer maintenance for any make and model of air conditioners, heat pumps and furnaces. Whether you have a Carrier® air conditioner or Lennox® furnace, we're the local Santa Barbara A/C company to call for the finest service.
Air Conditioner Repair
If you have an older unit that isn't working, this is typically an emergency, as an air conditioner will not wait until a nice cool day to quit working. It is typically in the middle of a heat wave when you really need the cool air! We are a NATE certified contractor with the years of experience, and the technical knowledge to repair any make of equipment. We protect your time and money with accurate problem analysis and quality repair!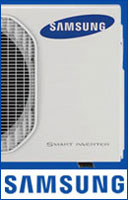 Ductless Air Conditioning
Do you have a home or office that is kept comfortable by noisy, energy-draining floor and window units? If you do, you know how disruptive this type of heating and cooling is. We have great news for you! Reed Mechanical installs ductless heating and air conditioning systems that have the quiet, efficient performance of their big brothers, without the need for ductwork! We can bring comfort to your home that you didn't think was possible!
Thanks for taking a few minutes out of your busy day to review our information! We appreciate your interest in using Reed Mechanical Systems Inc. as your Santa Barbara A/C company. We know that once you experience the service we provide, you will not want to look anywhere else for indoor comfort control. Call us today at (805) 768-6824.