Reed Mechanical is a Santa Barbara A/C company who provides professional A/C repair, installation and maintenance services. Call us at (805) 768-6824 for immediate assistance.
An A/C Installation Company
The importance of using a trusted Santa Barbara A/C installation company cannot be overlooked. Trusting a local AC contractor who is still "learning the ropes" can cost you hundreds to thousands of dollars in unneeded expenses. We urge you to not make this mistake.

Reed Mechanical is a Samsung dealer, and we have the years of industry experience that make the difference. Our technical abilities, attention to detail, and outstanding customer service set us apart from other Santa Barbara air conditioning companies. When a Reed Mechanical employee enters your home, you can trust that your cooling needs are in the hands of industry best HVAC technicians! Call us at (805) 768-6824.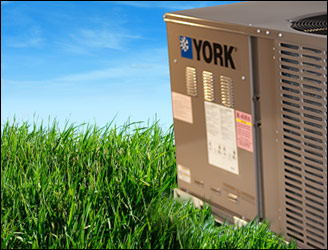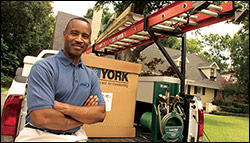 Santa Barbara A/C Company
Built on nearly 30 years of heating and air conditioning service experience, Reed Mechanical is the type of A/C company you have been looking for! We are a Santa Barbara A/C company who designs, installs, repairs and maintains efficient, reliable cooling solutions for both residential and commercial customers. Call us at (805) 768-6824 for further information, or visit
request A/C service
to schedule service online.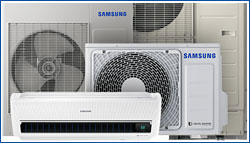 Samsung Ductless Air Conditioning
Homes or additions that do not have the ducting required for a normal A/C installation can benefit greatly from a ductless A/C installation. Samsung leads the industry in highly efficient ductless air conditioning systems, with efficiency ratings reaching 26 SEER! Reed Mechanical is proud to offer ductless cooling as part of our cooling solutions! Call today for more information.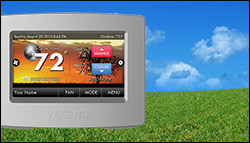 Cooling Products
A quality installation begins with air conditioners, indoor coils, fan motors, thermostats, and other key equipment from manufacturers who can be trusted for reliable, efficient products. Reed Mechanical knows who has stood the test of time, and will recommend ideal equipment solutions for the specific needs that you have in your home or business. We are not a retail store selling equipment to make a buck. We are a full solution provider dedicated to providing the finest indoor comfort solutions for our customers. Read more:
HVAC Products
We are happy our paths have crossed! Whether you need general
AC maintenance
on a home central air system, or complicated repair on a commercial HVAC installation, we have the experience required to quickly handle any cooling need! We know the extreme importance of reliable HVAC system, and our customers rely on us to keep their home and businesses operational. For superior service from an established
Santa Barbara A/C installation company
, call Reed Mechanical today at (805) 768-6824.