Reed Mechanical is a trusted Ventura HVAC contractor offering repair, installation and maintenance services. Call us at (805) 768-6824 or use the form below to have us contact you!
Ventura HVAC Contractor
Reed Mechanical Systems Inc. is a trusted heating and
air conditioning company
offering HVAC repair, maintenance and installation services. We are a Samsung dealer that sells & installs ductless mini splits in Ventura, CA.
The precision and attention to small detail that we bring to each customer job is one reason we have so many happy customers! When you use Reed Mechanical for your indoor comfort needs you can rest assured that you are receiving industry best service and solutions. For a Ventura HVAC contractor you can trust, call us today at (805) 768-6824.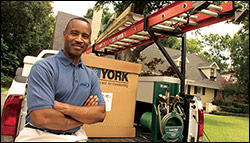 Air Conditioning and Heating
Reed Mechanical Systems is a trusted California air conditioning contractor due to our technical knowledge and high customer service ratings. We are not about pushing equipment out the door - that is what a hardware store is for. Instead, you can trust Reed to recommend ideal solutions for your specific needs, and follow that up with industry best installation and after the sale service.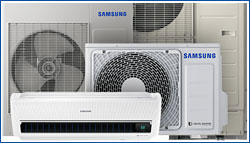 Samsung Ductless
Do you have an new addition on your home that you do not want to run ducting to? Or maybe you have a home built before ducting was popular, and you don't want to destroy the look and feel of the original construction? A Samsung ductless system is an ideal way to providing air conditioning and heating without ducting in place. Samsung ductless units offer very high efficiency with cooling!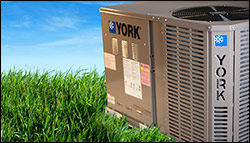 HVAC Repair
When your home heating and air conditioning system is having problems, this can be an emergency situation. At Reed Mechanical we understand the importance of a heating and air conditioning system for your home and business. Our technicians have many years of experience in the industry, and they can quickly assess the true source of a problem, and perform the required
HVAC repair
quickly to avoid further downtime.
HVAC Installation
The importance of a quality A/C installation cannot be stressed enough. The industry's best equipment will not perform efficiently if the proper design build and installation is not performed. Trust Reed Mechanical to not only help you select the right equipment, but trust us to install your air conditioner, furnace, air handler or other equipment according to industry best practice.
We are glad you found our website, and look forward to hearing from you! Reed Mechanical is a leading
Ventura HVAC contractor
serving Ventura, Santa Barbara and the greater Ojai Valley area. For the finest service and solutions from a local
AC company
you can trust, call us today at (805) 768-6824.