Ventura Air Conditioning Repair
Many things can be the cause of a cooling problem, and result in the need for air conditioning repair. Whether it be faulty wiring, lower refrigerant, a problem with the indoor coil or maybe even the indoor fan motor - there are many point of potential failure in an home or commercial cooling system.

Reed Mechanical is a leading Ventura air conditioning repair company backed with the industry experience and technical expertise that allows us to tackle any problem you might have with your air conditioner, heat pump, or indoor equipment.

When you trust Reed Mechanical with your residential or commercial cooling system, you are trusting a Ventura A/C contractor who cares about your unique needs, and is dedicated to providing the ideal service and/or solution to meet those needs on time and within budget. For fast AC service you can depend on, call Reed Mechanical systems today at (805) 768-6824.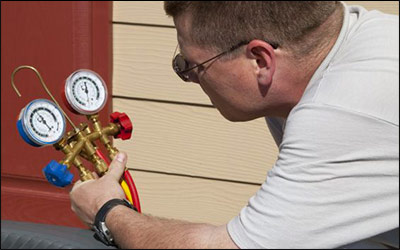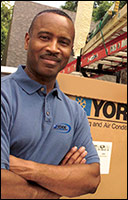 Air Conditioner Installation
One way to avoid a premature need for air conditioning repair is to secure an A/C installation done the right way. Far too many contractors lack the experience, and perform a lack luster AC installation for Ventura home and business owners. This can cost thousands of dollars to fix, and if not fixed can result in lost efficiency along with mechanical problems. Trust Reed Mechanical to do the job right!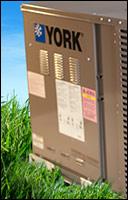 A/C Maintenance Service
If you have an existing system installed, seasonal maintenance is the way to prolong system life, help your cooling equipment operate efficiently, and avoid the need for premature replacement. Why spend money on equipment problems when the expense and downtime can be avoided with low-cost annual maintenance on your air conditioner, indoor coil and other key system components? Call us today at (805) 768-6824 to learn more about
Ventura A/C maintenance
.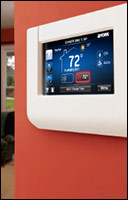 Home Estimate
Modern cooling is comprised of many options that are complicated, and can prove overwhelming to a homeowner seeking a reliable, efficient system for their home. Reed Mechanical will "clear the fog" and help you not only understand your options, but after listening to your goals and studying your home, present you with industry best options for you to consider. It is about more personal attention with Reed Mechanical! Call us today at (805) 768-6824.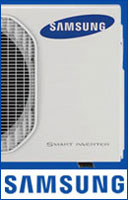 Ductless Air Conditioner
If you have a home, office or addition without ductwork to provide central cooling, a ductless air conditioner solution from Samsung could be the answer. Samsung ductless unit will provide the comfort and efficiency of traditional systems. In fact, most residential A/C units don't come close to 26 SEER efficiency rating.
We are happy you found our website! Reed Mechanical is a leading
Ventura air conditioning repair company
serving the greater Ojai Valley and Santa Barbara areas. We are committed to customer satisfaction and technical excellence. We encourage you to invest your hard earned money wisely, and trust Reed Mechanical Systems, Inc. with your A/C maintenance, repair and installation service needs!