Ventura AC Company
Reed Mechanical is one of those modern, hard-to-find companies that offers a high level of both technical expertise and customer service.

Be glad that your search for a Ventura AC company can now be officially over! Once you experience the Reed Mechanical difference, you'll never want to use anyone else for your air conditioning needs. Our services encompass anything cooling related, from AC maintenance to a brand new AC installation. We also offer repair for any make and model of equipment.
The Knowledge & Product Package
Talk to any knowledgeable HVAC professional, and they'll tell you that top-of-the-line equipment installed by a handyman is not as good as mid-grade equipment installed by a professional. And although this is true, we are the professional who installs industry best equipment.

When trust Reed Mechanical as your Ventura AC company, you tap into years of knowledge that guarantee the work we do for your home or business is the best in town. Our solutions will deliver the reliable, efficient performance you expect from the best.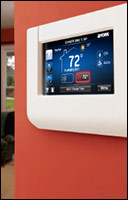 AC Installation Service
As mentioned above, the way your cooling system is installed make a big difference. It will not only affect the performance, but the reliability of your indoor comfort control. Some homeowners spend thousands of extra dollars fixing what another contractor did wrong. With Reed Mechanical, those horror stories simply do not happen.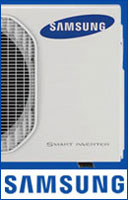 Ductless Mini-Splits
For those of you who have suffered in an office, home or addition that doesn't have access to anything but a noisy window or floor unit, we have outstanding news. A ductless mini-split system can bring the efficient comfort of a big system to a small space. A ductless mini-split installation is ultra-quiet, extremely efficient (even more than traditional split systems) and will revolutionize your comfort.
AC Repair
We have some smoking hot summer days, and it is right at that moment that an older (or even neglected) air conditioner might bite the dust. A heavy cooling load will make your equipment gasp its last breath, and then you have an emergency as the temperature inside goes on a mad race to 90°! Call Reed Mechanical for fast AC repair to bring the precious cool air back to your home. We service all equipment.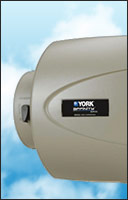 Indoor Air Quality
No one talked about indoor air quality products 20 years ago, so why now? What is the big deal? The big deal is a new awareness to the harmful affects of VOCs and other airborne pollutants that become trapped in modern, efficient construction. Even the EPA has jumped in warning homeowners to be aware of this. We provide indoor air quality products that integrate into your system to refresh, filter and protect the air your family breathes.
Thanks for visiting the Reed Mechanical website. We're grateful that you're considering us as your Ventura AC company for maintenance, repair and new installation services. You're just a phone call away from enhancing the levels of your indoor comfort control!