A Trusted AC Installation Company
The importance of using a trusted Ventura AC installation company cannot be overlooked. Far too many homeowners risk their hard earned money on a local contractor how doesn't have the experience or training required to handle the complexity of an air conditioning installation correctly. Don't become a statistic! Trust Reed Mechanical for a quality Ventura AC installation for your home.

The amount of customer service, experience and technical expertise we bring to each A/C job we do is unmatched! When our technicians enter your home, you can be confident in knowing that your air conditioning needs are being handled by some of the best in the business. For questions or service, call us today at (805) 768-6824.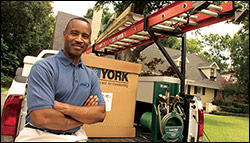 Ventura Air Conditioning Contractor
Reed Mechanical is founded with almost 30 years of heating and air conditioning experience ranging from residential to commercial systems. As a leading Ventura A/C company, we are dedicated to reliable, efficient and high-performing cooling solutions for our customers. To request more information, simply call us at (805) 768-6824, or visit
A/C Service
to request service online.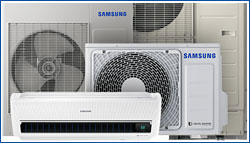 Samsung Mini Splits
We sell &install Samsung mini splits in Ventura, CA. Samsung offers efficient cooling equipment for any Ventura AC installation requirement. Samsung ductless cooling systems allow high efficiency air conditioning for rooms that do not have access to ductwork for a central air system. Ductless air conditioning is a breakthrough way to cool an area.
Thank you for visiting www.reedmechsys.com. For the finest service from a leading
Ventura AC installation company
, look no further than Reed Mechanical! We service the greater Ojai Valley, Ventura and Santa Barbara, call us today at (805) 768-6824.