Ojai A/C Company
When you think of an Ojai A/C company, what comes to mind? What are you after in the ideal contractor for your home or business? Fast response to calls? Great pricing and customer service? What about technical excellence, and equipment from industry leading manufacturers? Those sound good right? They are all represented in your leading Ojai A/C company: Reed Mechanical Systems, Inc.

We know, that's a bold statement for us to make. It's just a website, we could say anything. So let's go a step further: Reed Mechanical isn't just any normal air conditioning contractor, we're a NATE certified contractor. This means we have the skill and knowledge to make sure you installation is up to the manufacturers recommendations.

Okay, so what about products? Does the above mean we only recommend Samsung equipment? No. Granted, Samsung is an innovative manufacturer who leads the industry in many areas, but Reed Mechanical is committed to the perfect products for the specific comfort, efficient and budgetary goals of our customers. There is no single manufacturer that is perfect at everything. You can trust us to make recommendations with your best interests in mind. It's just one of the reasons we've been a leading Ojai A/C company for so many years. Call us today at (805) 768-6824.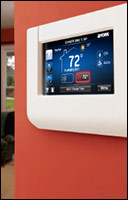 Ojai A/C Installation
The primary thing to take away from your visit to our website is the following: the quality of your air conditioning design, sizing and installation will impact you for many years to come. In fact, homeowners who skimp in this area, sometimes spend hundreds to thousands of dollars fixing a bad install. Other lose substantially in lost efficiency and performance. Trust Reed Mechanical - we do the job right. Period.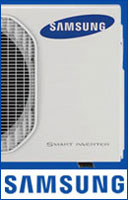 Ductless Air Conditioning
Do you have an office, room or addition where the only way to keep it cool is a noisy window unit? Say goodbye to the noise and lack of comfort with a Samsung ductless air conditioning system. Also called mini-splits, this product is quiet, operates independent of ductwork, and has high efficiency ratings. With ductless systems, you can have the quiet comfort you didn't think was possible.
Air Conditioning Repair
It's the middle of a hot valley summer, and your air conditioner or heat pump is on the blink. Not a good situation. Reed Mechanical has fast response to air conditioner repair needs, and our extensive experience means we can troubleshoot quickly and accurately. This protects your time, and your money. We'll have you cool again in no time!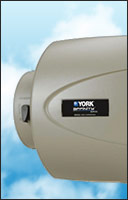 A Healthier Home
Your home was built to conserve energy — that's great. Saves big time on electric bills. This efficiency however also turns your home into a large container that traps airborne pollutants inside. What kind of pollutants? VOCs (from paint, wood finishing, etc.), allergens, molds, monoxide and more. Not cool right? We have indoor air quality products that integrate into your system, and increase the health of your indoor air.
We're happy that you found us online. The next step to experiencing amazing service from a leading
Ojai A/C company
, is to simply give us a call at (805) 768-6824. We're ready to enhance the levels of your indoor comfort control!