Ojai Air Conditioning Repair
We may not have the humidity of Florida, but the California summer sun is hot! Definitely not the time for your air conditioner to break down, but often the time and older unit will. If that happens, we're here to help you quickly!

Reed Mechanical has extensive experience in the heating and cooling business. We've been serving California customers for many years with quality service, and reliable products. Reed is a leading Ojai air conditioning repair company due to our commitment to technical excellence and amazing customer service.

Our dedication to technical excellence is exemplified by our North American Technician Excellence (NATE) certification. This accreditation is given to contractors who are serious about industry best solutions and happy customers. Look nowhere else for quality Ojai air conditioning repair service for any make and model of equipment.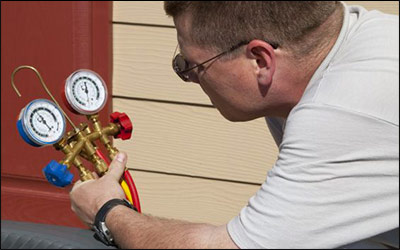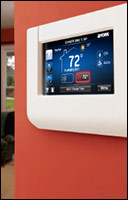 Schedule An Estimate
There are a lot of details regarding modern HVAC solutions. Air conditioner vs. heat pump, furnace efficiency, thermostat type, ductwork design, coil type, air quality...and much more. Let us help clear the fog by giving you a customized estimate that meets your particular needs. All homes and companies are unique, and we specialize in the best HVAC solutions for each situation!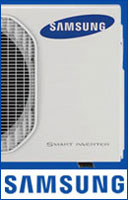 Ductless Air Conditioning
A traditional heating and cooling system is called a split system because part of the equipment is outside, and part of the equipment is inside. Split systems rely on ductwork to heat and cool your home. For homes, offices and additions that don't have ducting installed, a Samsung mini split system is the answer. With high efficiency and whisper quiet operation, you'll finally have the comfort you've been looking for.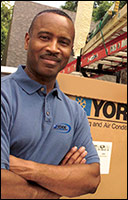 Ojai A/C Installation
We live in a society with online access to pricing on most items. And although Reed Mechanical offers great pricing, an A/C installation is about so much more! In fact, if you don't have your A/C installation designed and performed by a pro, you could end up losing hundreds to thousands of dollars in lost efficiency or equipment problems. Don't become a statistic - trust Reed Mechanical to do it right the first time!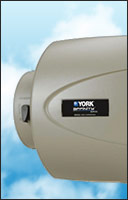 Indoor Air Quality
There is more to HVAC than just temperature. In fact, your indoor comfort system can have a huge affect on the quality of air in your home. Due to efficient design, homes trap VOCs, allergens, bacterias, viruses and other airborne contaminants, spreading them through the house. We offer products that integrate into your system that will filter, purify and protect your indoor air. Indoor air quality solutions from Reed will transform the air you breathe.
We are glad you visited us online! Thanks for your interest in
Ojai air conditioning repair service
from a trusted NATE certified contractor serving the greater Ojai Valley area. We look forward to enhancing the levels of your indoor comfort control!