Ventura AC Maintenance
Everyone in our area knows the importance of not only a reliable, but efficient air conditioning system when the California summer hits. A cooling system that is not running efficiently is more prone to break downs and AC repair needs. A neglected system will also cost more to operate, making those monthly utility bills a little too high. AC maintenance can make a difference in what you pay to stay cool, and it can help protect your investment by avoiding the need for premature air conditioning repair.

Reed Mechanical is a Ventura AC maintenance and repair contractor with over 29 years in the heating and air conditioning business. Our indepth experience and technical knowledge allow us to properly service any make and model of air conditioner, heat pump or indoor components.

We give our customers more personal attention, and we treat your home, and your equipment as if it were our own. For Ventura AC maintenance or related service that is second to none, call us today at (805) 768-6824.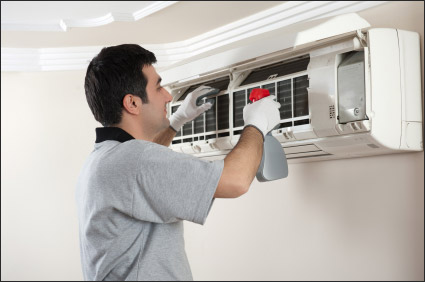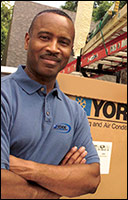 Ventura AC Installation Company
If we could tell you only one thing, it would be this: only trust a professional to handle your cooling system design and installation. So many homeowners weep the bitter tears of regret after choosing an inexperienced contractor to handle their AC installation. Often hundreds if not thousands of dollars are wasted! Don't become a statistic. Trust Reed Mechanical for a job done right!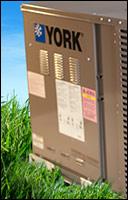 Air Conditioner Repair
If you have an older system, or one that was not properly sized and installed, you could run into the need for AC repair. We understand the urgency of this both in comfort and expense. We ease the pain because our extensive HVAC experience means we can quickly, and accurately diagnose the true cause of a problem, and have your system up and running in no time. Reed Mechanical helps protect your valuable time and money.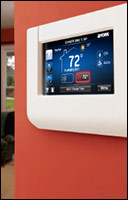 HVAC Estimate
If you are a little confused over the myriad of options that comprise modern indoor comfort control, that's okay! Our job is to clear the fog, and help you understand the best options for your specific needs. Reed Mechanical can visit your home and give you estimates on the best routes that satisfy your requirements. From ductless cooling to hybrid heating, we have your indoor comfort control covered with quality service and products. Call Reed Mechanical today at (805) 768-6824.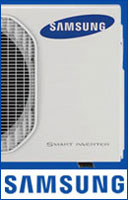 Ductless Air Conditioner
Homes or offices that do not have access to traditional ducting can benefit greatly from a Samsung ductless system. These configuration are also called mini splits as they still have indoor and outdoor components. However these components are small, quiet and offer cooling efficiencies! We are a Samsung dealer, and are happy to answer any questions you may have about this solution.
We're really glad you found us online, and we appreciate your interest in Ventura AC maintenance, repair or installation services from Reed Mechanical! Start the quick journey to the finest indoor comfort today by calling us at (805) 768-6824.