Ojai AC Company — for over 30 years!
Are all air conditioning companies created equal? No. Actually, there are drastic differences that come from experience, training and products offered...not to mention the quality of customer service. Reed Mechanical Systems Inc. is a leading Ojai AC company who is dedicated to providing local home and business owners with efficient, reliable, high-performing heating and cooling solutions.

To back what we say, we are a NATE certified contractor. This is an industry certification that is not casually handed out to any handy man who applies. Our technicians go through training and are tested.

Enough with the bragging and industry credentials. We just want our potential new customers to know that we take the needs of our customers seriously. Air conditioning isn't just about purchasing the most efficient unit, or the biggest, baddest air conditioner. It is about custom sizing and installation to match each unique need. Size a system too large and efficiency is impacted. Too small and your sweating on hot days. Let Reed Mechanical provide your home or office with the ideal solution for your specific requirements!

For an Ojai AC company you can trust to deliver the best, call Reed Mechanical Systems Inc. today at (805) 768-6824.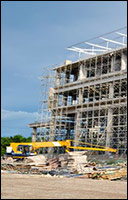 Ojai Commercial HVAC
We take pride in the quality installs and service we provide for both our residential and commercial customers. The demands of a facility are big, and the efficient and reliability of a commercial HVAC systems not only has a huge impact on monthly operating costs, but on business operations as well. Trust Reed Mechanical Systems Inc. for commercial HVAC design, maintenance, repair, retrofit and new installation.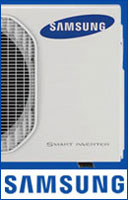 Ductless Heating & Cooling
Home and business owners who have those hard-to-heat-and-cool places are very happy when we introduce them to ductless heating and cooling products. A ductless system brings the quiet, efficient comfort of a traditional split system to a smaller space. Say goodbye to noisy, power-draining window and floor units, and hello to comfort you didn't think was possible!
Air Conditioning Repair
A benefit of our over 30 years of experience is a wealth of knowledge of heating and cooling systems. Reed Mechanical offers fast diagnosis and AC repair service for any make and model of equipment. Whether you have a Carrier heat pump or Trane air conditioner, we're the local air conditioning contractor to call for fast, quality service!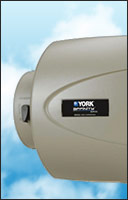 The Indoor Air Quality Problem
We do we suffer from indoor air quality issues? This wasn't talked about that much 20 years ago — what's the deal? The deal is that modern homes are constructed to be air tight to help protect efficiency. This solid construction turns homes and buildings into containers that seal in airborne contaminants like VOCs from paints and cleaning products to bacteria, viruses, molds and more. The good news? We have he answer to this problem.
It just isn't every day that you find an
Ojai AC company
with the knowledge, experience and customer service that you find with Reed Mechanical Systems, Inc. Call us at (805) 768-6824. An increased level of indoor comfort control can be yours today!