Ventura Ductless Air Conditioning
A traditional air conditioning system is called a split system. Part of the equipment (the air conditioner or heat pump) is located outside, and the other equipment (air handler or furnace) is located inside. The inside equipment is attached to ductwork that is responsible for distributing conditioned air throughout the home.

Our Ventura ductless air conditioning installations follow this split system design, but are called mini-splits because they are smaller, single area focused solutions.

The advantages of a mini-split system are many. They are ideal for offices, building lobbies, additions and zoning. Mitsubishi mini-splits can have cooling efficiency ratings all of the way up to 26 SEER! This knocks their big brothers right out of the competition. You can also have a heat pump model installed to provide warm air during our winter season.

Ductless mini-splits can be controlled with wireless controls, and the indoor coil/air handler can also be daisy chained to two units (called twinning) to adequately cover longer rooms and/or hallways.

Reed Mechanical is a Mitsubishi Diamond Contractor which is their elite dealer status. We're serious about providing our customers with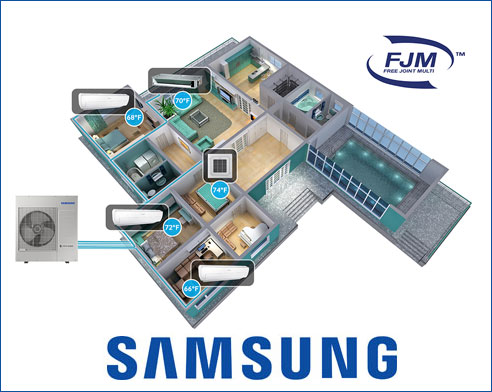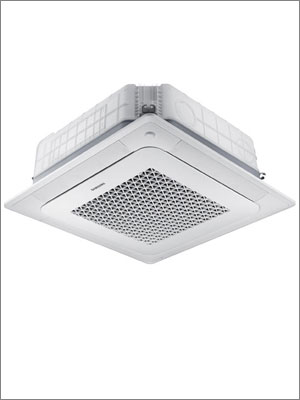 PLA Ceiling-Recessed
For a space efficient Ventura ductless air conditioning installation, the recessed indoor units are ideal. They have easy to clean, washable filters with the option of a high-efficiency filter. They also have an optional i-see sensor for precise room control. These are ideal for intermediate retail shops, classrooms, offices, building lobbies and conference centers.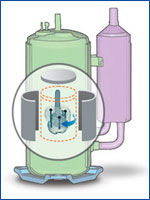 Mitsubishi i-see® Sensor
The i-see sensor is part of the indoor unit on a mini-split system. It sweeps side to side, monitoring the floor temperature, and spanning 150°. Conventional systems monitor the air temperature at the top of the room. The i-see sensor monitors the floor so optimum comfort is obtained throughout the room. As cold air migrates to the floor, outlet air temperature is adjusted to prevent over-chilling.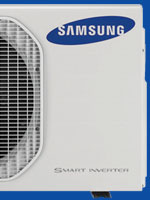 Inverter Driven Compressor
Mitsubishi outdoor units can have an inverter driven compressor which can detect subtle changes in weather/temperature. Similar to the cruise control on your vehicle, the sensors automatically adjust compressor speed to maintain ideal system output. This drastically reduces energy usage, unlike competitive units that run at only one core speed, resulting in an endless wasteful cycle of starting and stopping.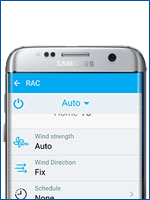 Wireless Control
Part of a new Ventura ductless air conditioning installation is the ease of wireless control. Enjoy precise temperatures from the palm of your hand with the ease of a wireless remote control. A wireless control is standard for M-Series wall-mounted and floor-mounted systems. It is optional for Mitsubishi P-Series systems. Call us at (805) 768-6824 to have all of your mini-split questions answered.
We appreciate your interest in ductless mini-split solutions from Reed Mechanical. We are confident that once you experience our level of expertise and quality customer service, you'll not want to use anyone else for your indoor comfort control needs.